Dermaroller™
Natural  Skin Rejuvenation & Scar Repair Therapy
Genuine Dermaroller™ Therapy™ uses a process of advanced skin micro-needling to produce natural, long-lasting results in skin rejuvenation using the Genuine Dermaroller, a German engineered medical device. 
The advanced micro-needling procedure is designed to stimulate your skin, encouraging it to regenerate and repair itself naturally, producing smoother, brighter, younger and healthier looking skin.
The Genuine Dermaroller™ Therapy™ treatment is clinically proven to be effective on:
Stretch marks
Scars (including acne)
Sun damaged and ageing skin
Facial and decollete lines and wrinkles
Maximise results and get your skin looking its best by combining micro-needling treatments with one of our Medigrade skincare programmes.
Dermaroller is a natural skin regeneration and Scar Repair Therapy.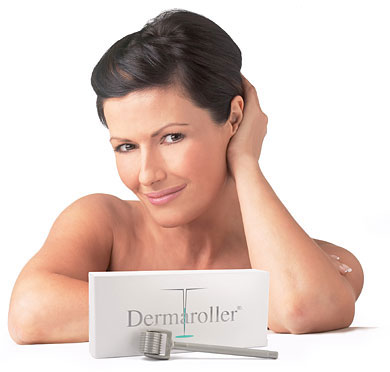 Dermaroller Prices
from £150
Course of 3 treatments
£400